Distributes electronic products, Provides technical services, Manufacures industrial chemicals.

By identifying individual needs,
we are helping create a prosperous future
where people and technology are one.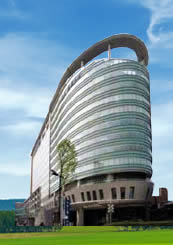 Hakuto was founded in November 1953, originally as a trading company who deals with import and re-sale of the crystal ore.
Our name is a combination of two Chinese characters, "Haku" and "To". "Haku" comes from an initial Chinese character of Brazil, a major export country of the crystal ore at that time. "To" comes from an initial Chinese character of Tokyo.
By this name, we expressed our passionate desire and ambition at that time to become an international trading company in future through our initial efforts to promote the business between Brazil and Japan.